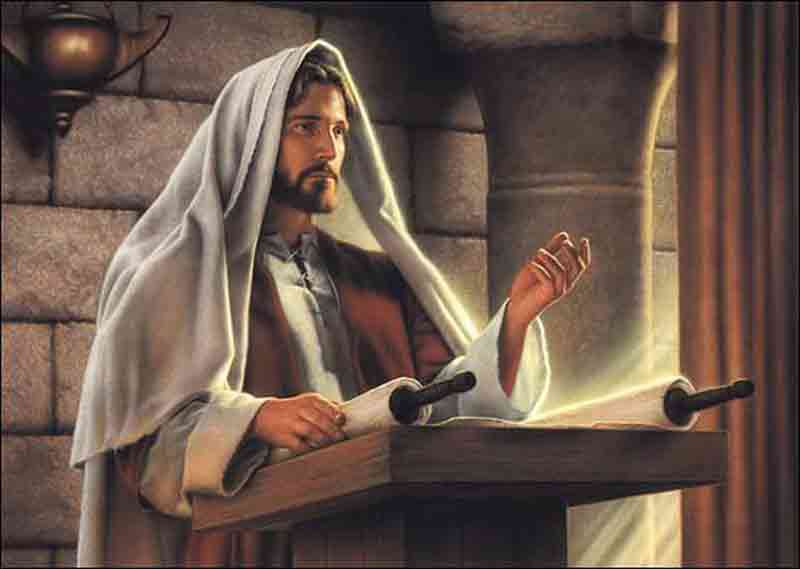 The Gospel message of salvation was preached by Jesus as God's Good News. His words are simple and life-changing: "The Time promised by God has come at last. The Kingdom of God is near. Repent of your sins and believe the Good News." – Mark 1:14-16 NLT (Emphasis is my own).
Jesus was speaking about HIMSELF in this passage, as being the One who is fulfilling the declaration that "The time promised by God has come at last. The Kingdom of God is near." His Heavenly Father sent Him into the world to bring the reality and the hope of salvation to those who will REPENT of their sins and believe this Good News.
So we must ask ourself this penetrating question: "Will I repent of my sins and believe God's incredible Good News that I can be saved from eternity in hell by putting my faith in Jesus Christ, the only One who can save me?"  
With all my heart I pray that whoever reads this post will respond to God's amazing gift of salvation.  Because Jesus Himself told us EXACTLY what to do; Repent and believe.  Furthermore, it could not be any simpler.
As the apostle Paul says, so I also say to you, " [I] urge you not to receive God's grace in vain… I tell you, now is the time of God's favour, now is the day of salvation."  – 2 Corinthians 6:1-2
Let TODAY be the day that you respond to God and accept His free gift of salvation. Firstly, do what Jesus says (repent of your sins and believe the Good News).  Then obey His command to "Go now, and leave your life of sin." – John 8:11 NIV
Let us respond with obedience to the Gospel message of salvation
A good and faithful child responds in obedience to his/her parents' loving instructions concerning good and healthy behaviour. God is our heavenly Father, and His Holy Word sets out how WE (who have now become His children through faith in His Son Jesus Christ) should conduct ourselves and live our lives once we have become followers of Christ.  Undoubtedly, we deceive ourselves if we proclaim to be followers of Christ but continue to live like the devil.
A follower of Christ FOLLOWS Christ!
Michele is the author of Come on Church! Wake Up! ; The End of The World  and The Gospel of Deception – Counterfeit Christianity and the Fate of Its Followers
Available WORLDWIDE as paperback and Kindle, on Amazon, Barnes & Noble, and many other online book stores.
Revisit Home Page
Read more of Michele's blogs