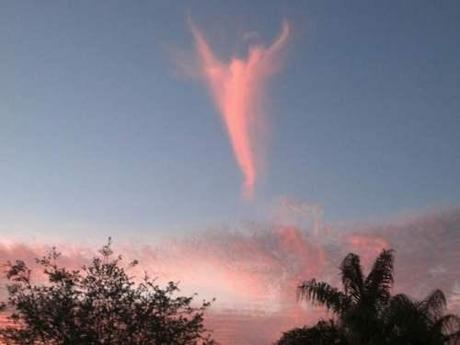 I wonder if you have ever experienced an angelic encounter?  Well, the Bible gives clear accounts of people having personal encounters with angels, which God has sent to them.  And Scripture tells us that angels are God's messengers, sent to minister to those who will inherit salvation. (Hebrews 1:14)
In 2004, my daughter and I were up on Dunstable Downs in Bedfordshire UK.  We were attempting to fly a kite, when an incident occurred, which I can only describe as a "demonic encounter".  It was such a shock that I was thrown into utter despair and distress.  So, I sat down on the grass and cried out to God, at the top of my voice, to come and help me.
All of a sudden, a 'man' appeared from out of nowhere. He appeared to have a mist surrounding him, and he had a sort of glow, and his eyes were like bright blue pools that drew me into his gaze. Moreover, he spoke to me directly in relation to the issue that I had cried out to God about.
No one else was around us at the time of the "demonic encounter", and so no one could have know what this was except God.
After the 'man' spoke directly to me about this evil encounter, his final words to me were, "Do not worry… WE will take care of him"!  At that moment, something inside me made me realise that this 'man' was no ordinary man.
Can a man literally vanish, or was this an angelic encounter?
He then literally vanished from our sight!  At this point, I looked at my daughter, and at the same time, both of us exclaimed " That was an ANGEL!!"
In the 'twinkling of an eye', I was transported from utter distress to complete and abundant joy beyond ANYTHING I have ever experienced!  I could not contain the joy that was inside me, and so I ran with sheer delight across the top of the Downs, dragging the kite behind me and shouting out at the top of my voice that I had just seen an angel!  Tears were pouring out of my eyes, and I was laughing at the same time!
I simply cannot find words to describe the effect that God's chosen method of ministering to me had upon me. It also affected my daughter, and she has had two more angelic encounters since that time!
Glory be to God!
Michele is the author of Come on Church! Wake Up! ; The End of The World  and The Gospel of Deception – Counterfeit Christianity and the Fate of Its Followers
Available WORLDWIDE as paperback and Kindle, on Amazon, Barnes & Noble, and many other online book stores.
Back to Michele's blog